Southern Paradise Horse Retirement Farm | 50+ Years in the Making
"
A farm is so much bigger than the land it encompasses. A farm is a family's heritage, treasured memories and the legacy it leaves for future generations."
With a rich heritage spanning decades, the Southern Paradise Horse Retirement Farm is becoming known throughout the nation as a premier horse retirement farm in the South.
While maintaining full time employment off the farm, Jerome and Katherine Barlar (deceased) and W.V. & Barbara Bass (retired) embarked on the farming life by raising beef in the 1960's. In existence for more than 50 years, the family farm is presently operated by the third and fourth generation Bass/Barlar family members along with long-time family friend, Bo Ingram.
Located in Pulaski, Tennessee, where the average annual temperature is 58 degrees, the 700 acre Southern Paradise Horse Retirement farm has an ideal balance of woodlands and lush rolling pastures with numerous ponds and springs. Every grazing pasture has access to at least one of our four breathtaking creeks, which allow retired horses to enjoy fresh, natural water year round. Our retired guests always have access to unlimited grass and are rotated into new pastures as needed. During the winter months, we provide fresh hay cut right from our own farm so the horses never have to adjust to foreign nutrients by feeding unfamiliar hay.
Southern Paradise Horse Facility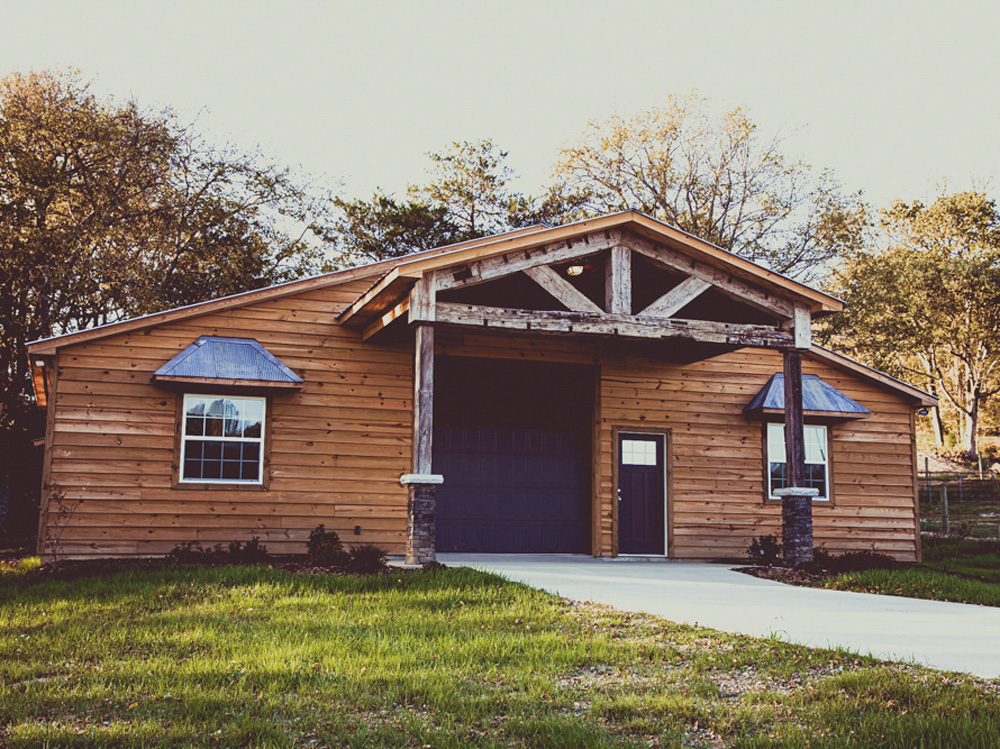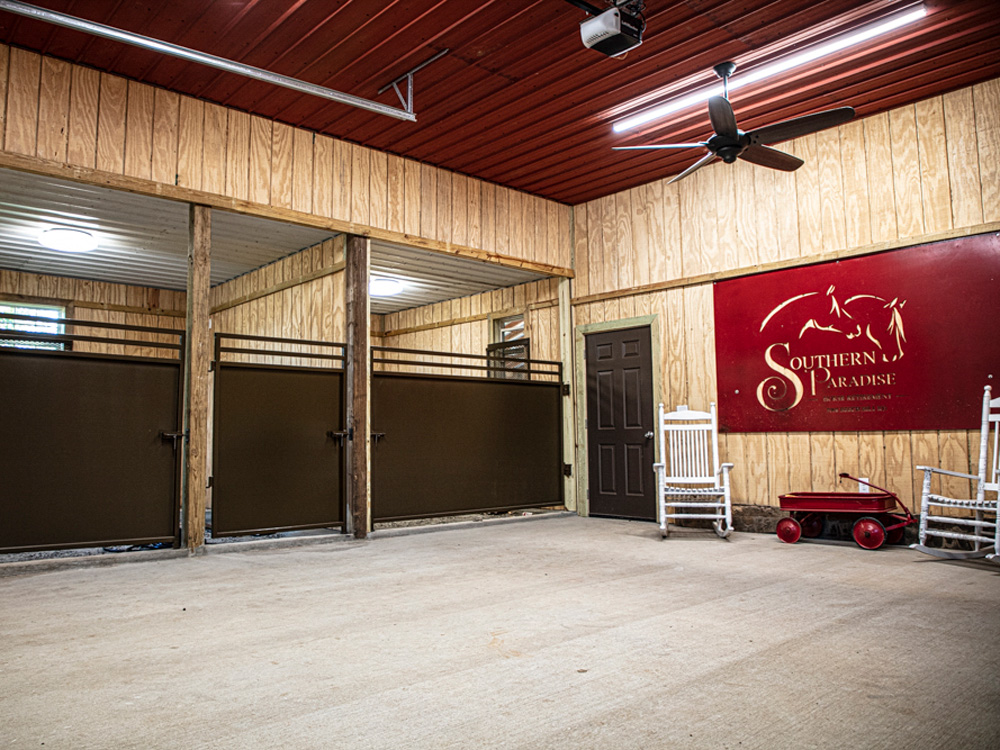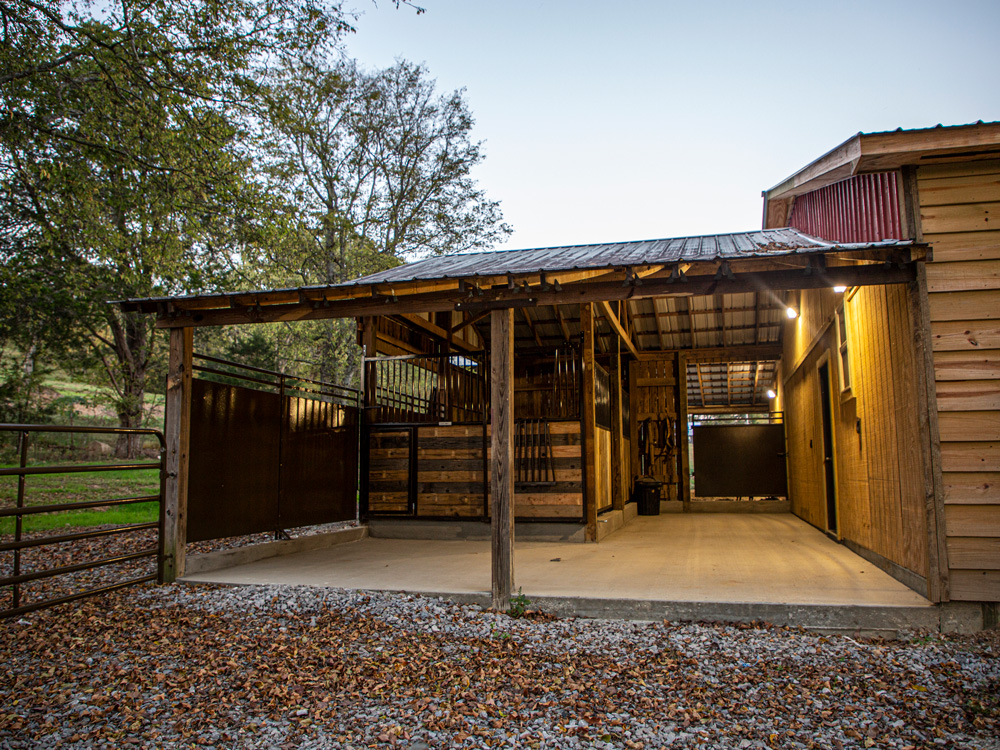 The pastures at Southern Paradise Horse Retirement range in size from either 20, 40 or 60 acres. With no more than one horse per every four acres, our retired equine residents have the ability to move as freely as possible. Retired horses are carefully integrated into small herds of similar personality types to ensure every retired horse is living comfortably in a happy and peaceful environment.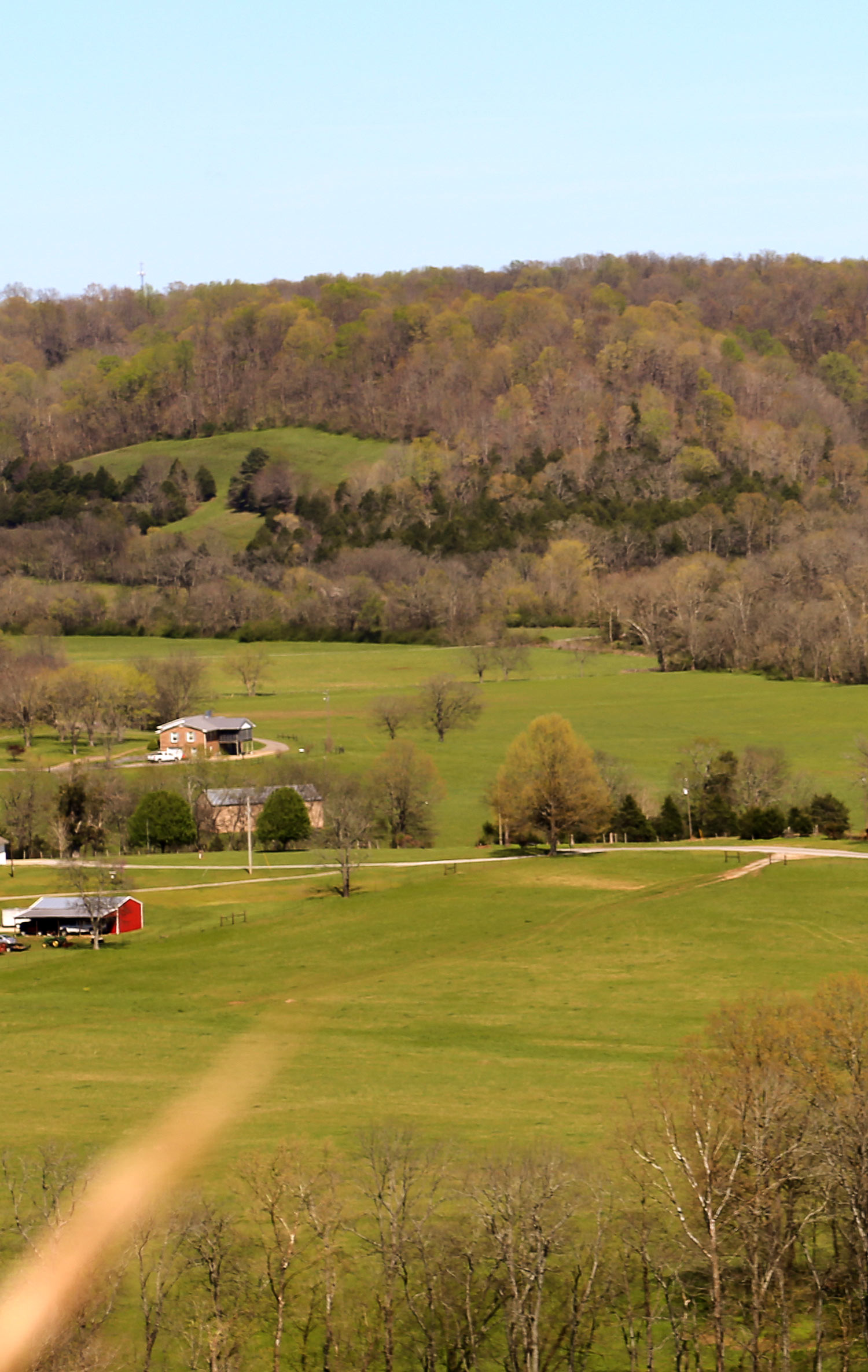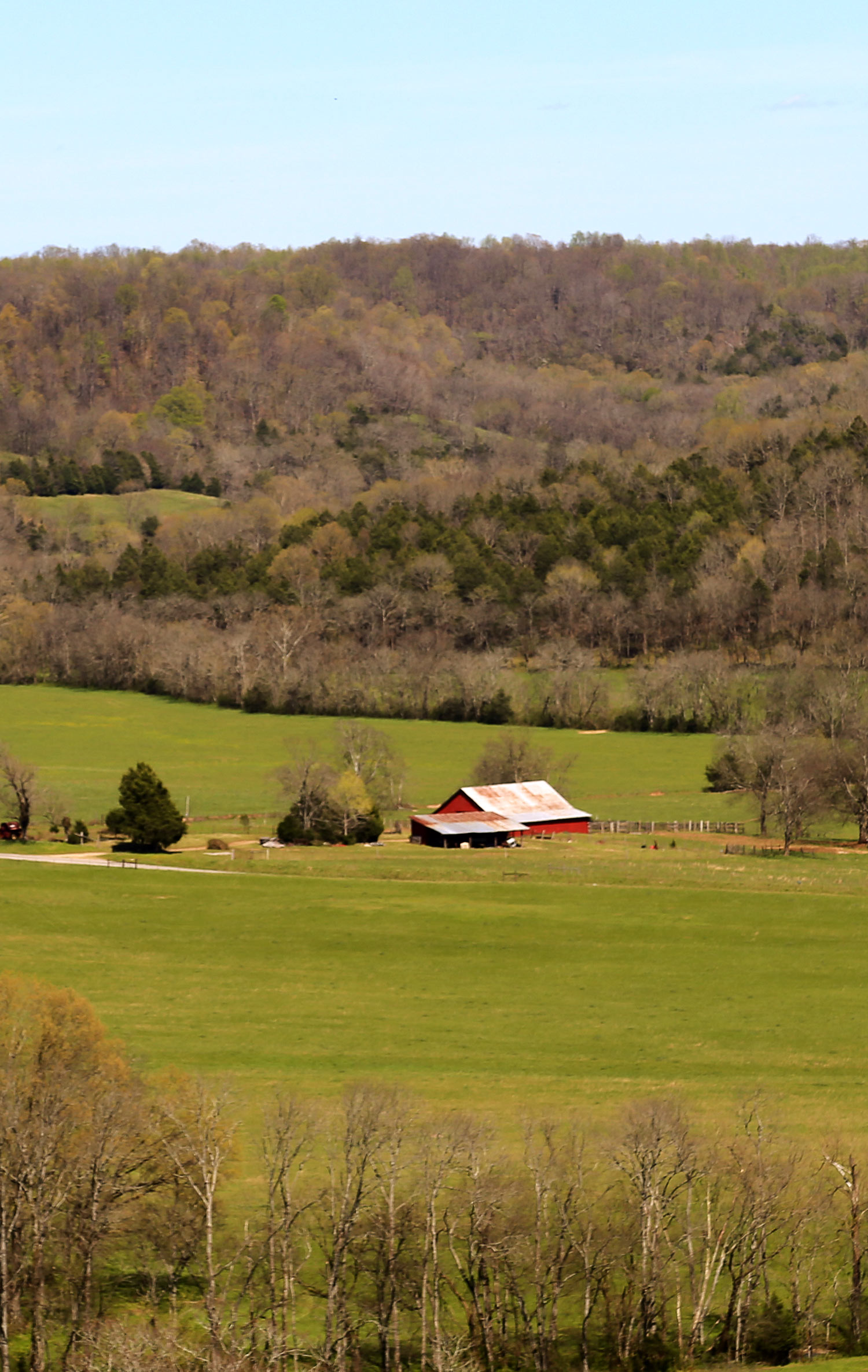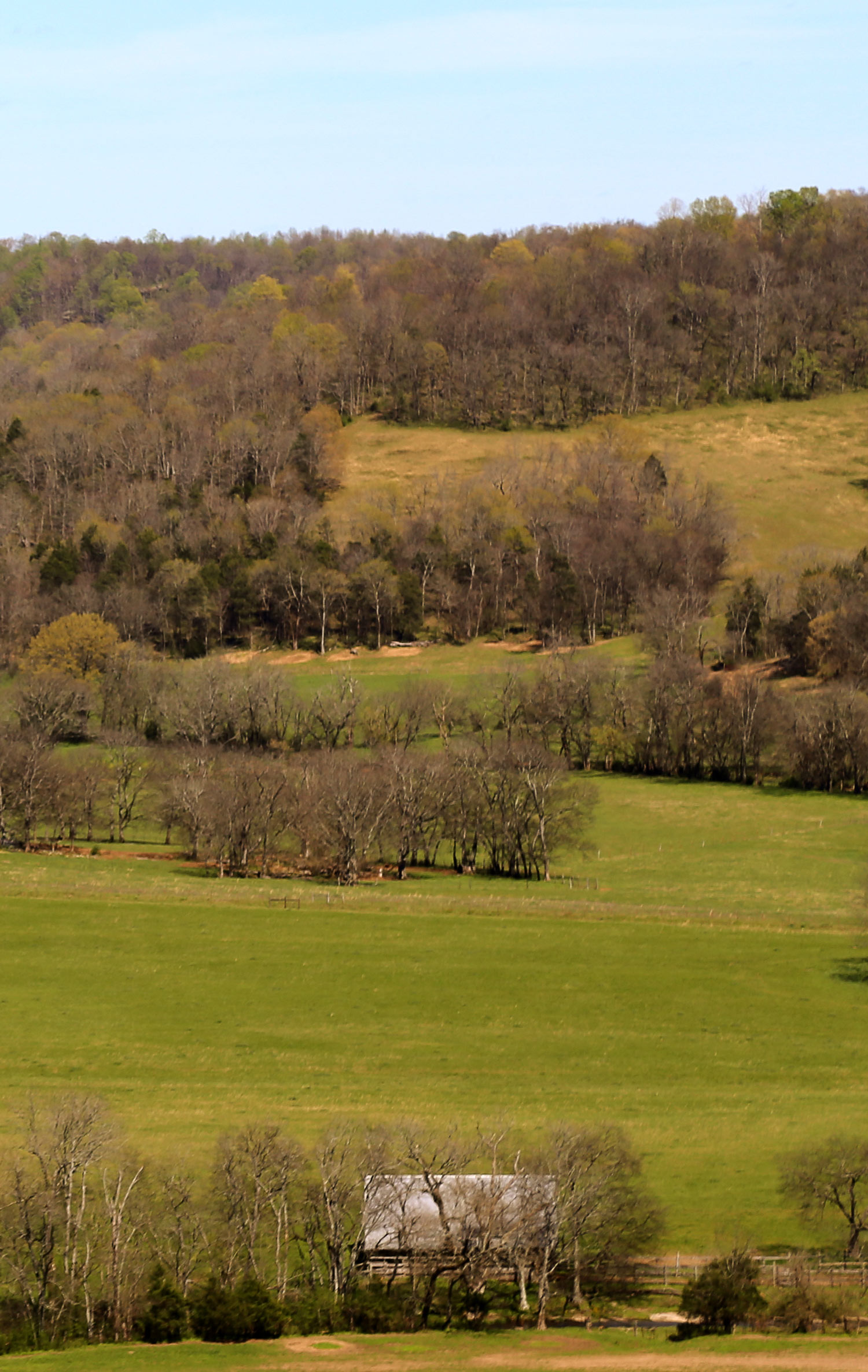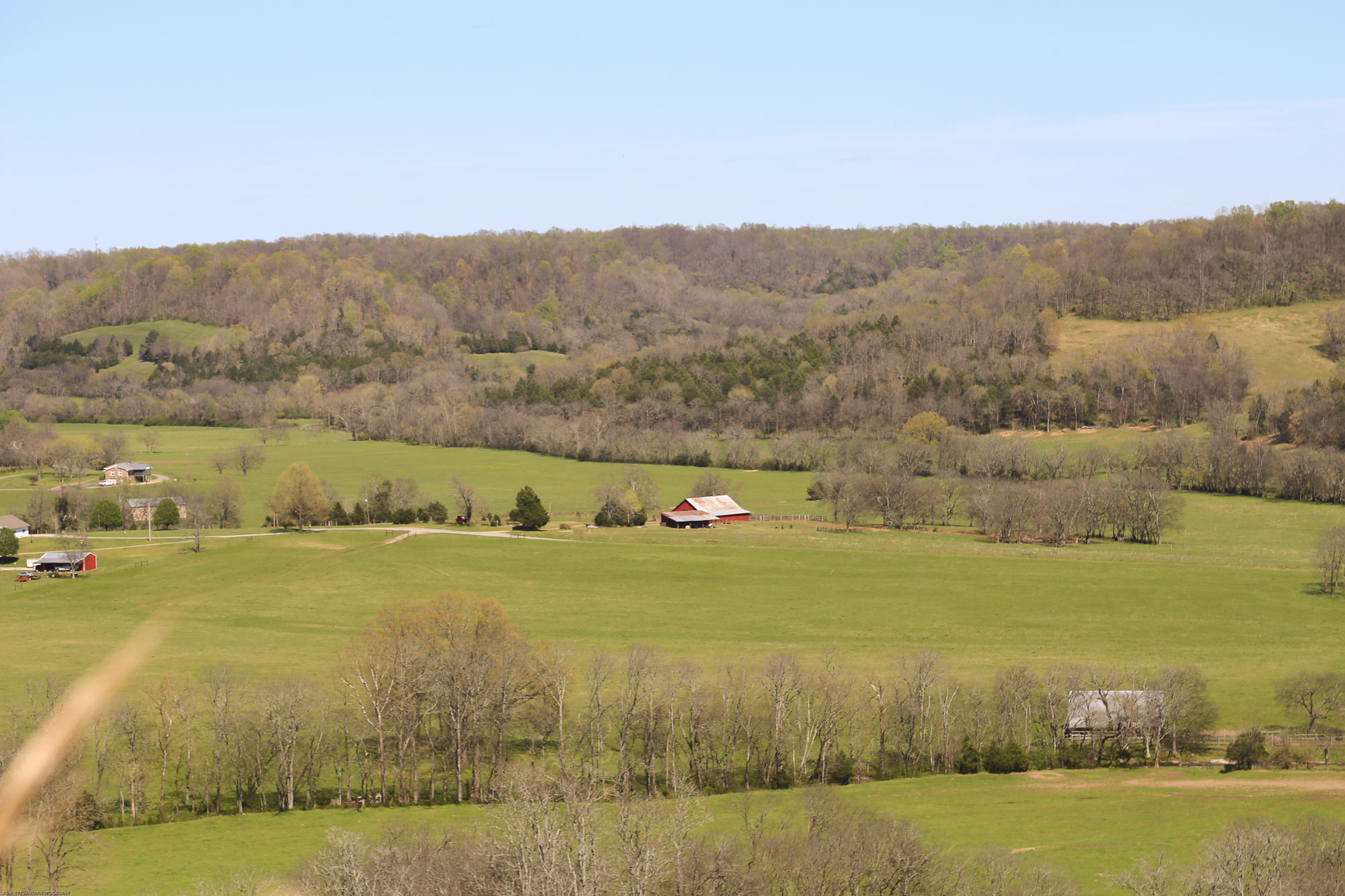 About this Website: Southern Paradise Horse Retirement Farm specializes in equine retirement and caring for retired horses. Horse retirement farms the size and magnitude of Souther Paradise Horse Retirement are a rarity anywhere in the nation. Retired horses come from California, Florida, New York, Vermont, Virginia, Colorado, Michigan and other states around the country to retire at Southern Paradise Horse Retirement. Pasture boarding and horse retirement are offered on our 700 acre horse retirement farm. Retired horses and senior horses enjoy their retirement in lush rolling pastures while boarding at Southern Paradise Horse Retirement farm. We welcome horse owners and offer an apartment overlooking your horse's pasture for out-of-state visitors to enjoy their horse during retirement. If you have questions about pasture boarding at Southern Paradise Horse Retirement farms, please contact us anytime and we would be happy to answer any questions you have about our retired horse boarding services.